Certified and Experienced
Mike Conroy, founder of Expert Dry is an American Indoor Air Quality Council; Council Certified Indoor Environmental Consultant. This is a board awarded certification* (information attached) Conroy is also an IICRC (Institute of Inspection Cleaning and Restoration Certification) Certified Master Water Damage Restorer, and a member of the Indoor Air Quality Association.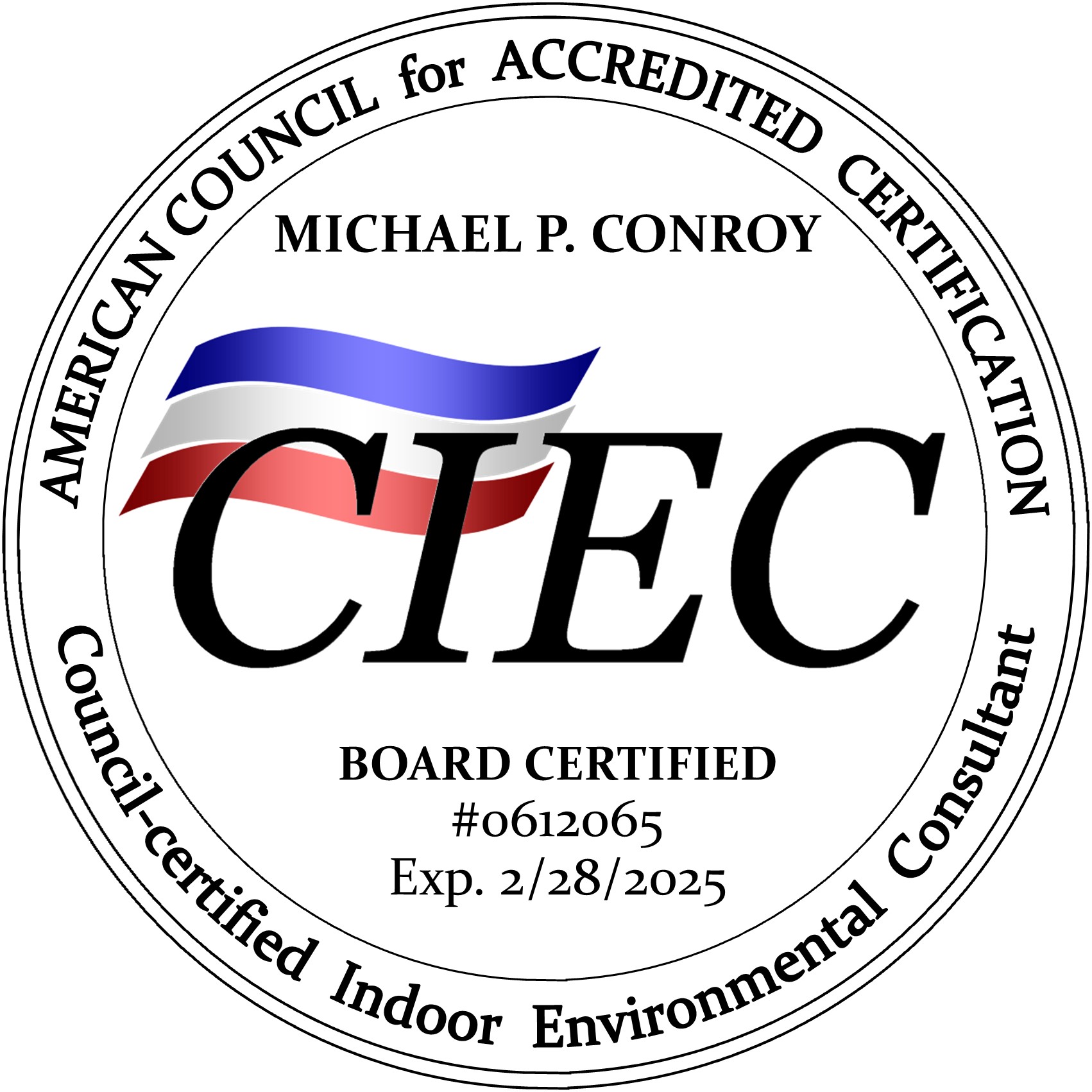 The team has focused the last  20 plus years on water damage  mitigation and mold prevention and remediation on  the Gulf Coast of South  Alabama and Northwest  Florida. We've specialized in  serving the needs of the  vacation rental condominium industry. The Gulf Coast area is plagued by water intrusions  from storms, high moisture  and humidity the majority of  year and frequent water  intrusions from plumbing leaks  in high rise buildings.
Managers and crew also supervised and dried 250 condominiums after hurricane  Katrina with all units rent  ready within ten days following  the storm. We have been chosen to perform mold testing and water damage assessments in Alabama, Mississippi, Florida and Texas after several Gulf Coast Storms from Ivan (2004) to Ian  (2022).
In addition to high rise condominiums the team has done mold assessments for schools, non profits and businesses, including realtors. Our team includes an IICRC Triple Master, a Certified Industrial Hygienist, an ACAC*Council Certified Indoor Environmental Consultant and a Level II Thermographer. Technicians on staff are Certified.
ACAC programs are accredited by the Council of Engineering and Scientific Specialty Boards (CESB).
We play well with others too.
Great relationships in the industry requires hard work, dependability, competence and trust. Expert Dry owners and crew members strive to build good relationships with others in our industry, even our local competition. We are often asked to share equipment on big projects or perform consulting services for our local peers.
After over twenty years Expert Dry crewmembers and owners understand that after a storm we all need to work together to put all of our homes and businesses back together.